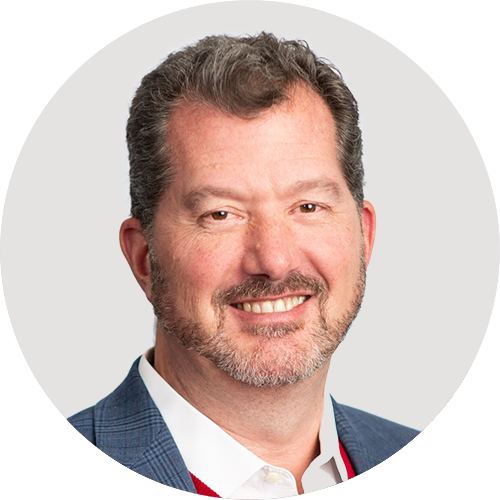 Chief Executive Officer & Board Director
William "Bill" Enright is a seasoned biotech executive with more than thirty years of experience in building and financing both privately held and publicly held companies. Bill spent more than ten years at Altimmune (NASDAQ: ALT) as a Director, President & CEO, moving multiple programs into clinical testing, completing several acquisitions and eventually taking the company public.
Read more.
Prior to joining Altimmune, Bill spent six years with GenVec, Inc. (acquired by Intrexon) with increasing responsibilities, which included a role as Head of Business Development. He currently serves on the Board of Directors of Gravitas Therapeutics, Inc.
Bill brings a breadth of experiences in a variety of positions within the life science/biotech industry, including time as a consultant, a bench scientist and 12 years with Life Technologies, Inc. (acquired by Thermo-Fisher), working in various senior level licensing, business management, manufacturing and research roles.
Bill received a Master of Arts in Molecular Biology from SUNY at Buffalo and a Master of Science in Business Management from Johns Hopkins University.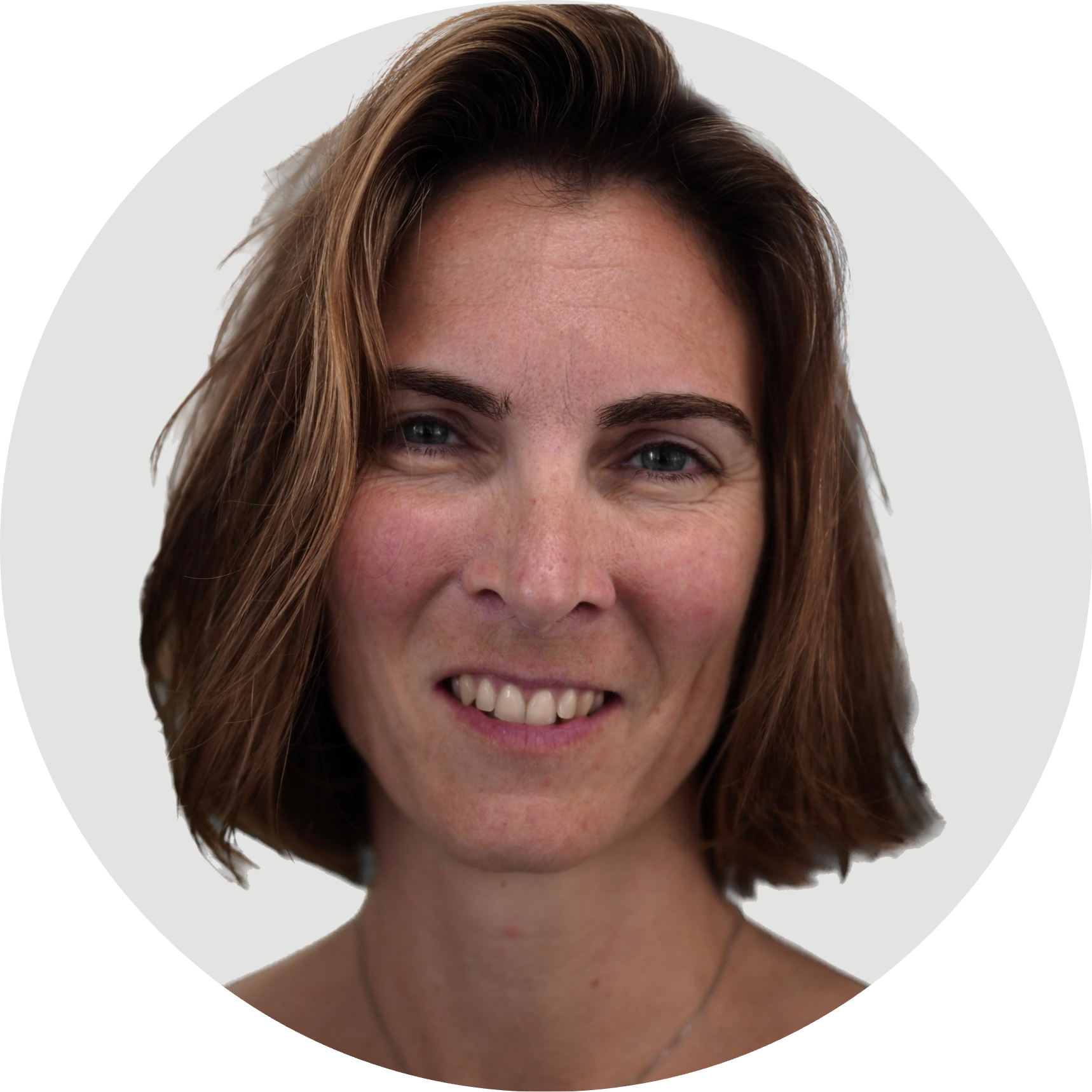 Dr. Nadège Pelletier holds a Ph.D. in immunology from Claude Bernard University, ENS-Lyon, in Lyon, France and a Master of Science in Genetics and Immunology from ENS-Lyon.
Read more.
Dr. Pelletier brings extensive experience to Barinthus Biotherapeutics in the areas of immunology, inflammation and infectious diseases. She joins Barinthus Biotherapeutics from the Novartis Institutes for Biomedical Research and prior to that Roche Pharma Research & Early Development, where she served as Project Leader in the fields of autoimmunity, inflammation and infectious diseases. At Novartis, Dr. Pelletier was a discovery leader in a fast-track, multi-indication early clinical program on tolerance induction, and was responsible for maintaining accountability in building solid preclinical packages, biomarker strategies, and translational plans for disease focus and indication expansion. Prior to her role at Novartis, Dr. Pelletier was responsible for several preclinical and clinical projects in all phases of development to restore immune balance in autoimmunity and chronic infectious diseases, and was a key contributor to advancing immune modulation strategies for chronic Hepatitis B and respiratory infections.
Dr. Pelletier joined Barinthus Biotherapeutics as CSO at the beginning of 2023, leading Barinthus Biotherapeutics's scientific teams in all phases of drug discovery and platform development, as well as building and overseeing the strategic technical direction of the company.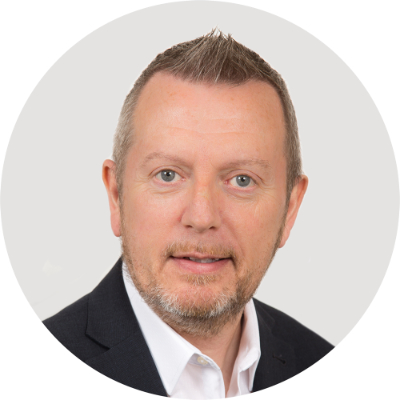 Chris Ellis obtained both his Registered General Nurse and Registered Mental Nurse qualifications before spending several years working within the National Health Service.
Read more.
Chris left the NHS for clinical research in 1992 and now has over 24 years' experience in drug development. Chris has worked across all phases of research and has spent time working for Clinical Research Organisations, Site Management Organisations and Biotechnology companies during this time. Chris joined Barinthus Biotherapeutics as Clinical Operations Head in August 2016 having previously been Project Lead with responsibility for the lead oncolytic virus programme in a biotechnology company in Oxfordshire.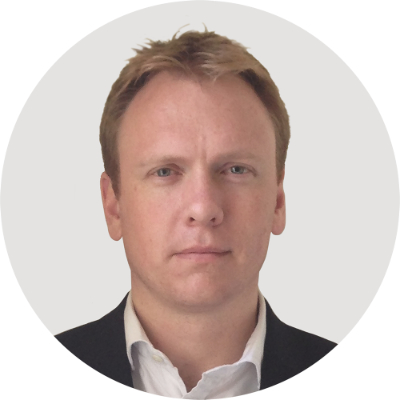 Graham joined Barinthus Biotherapeutics as Chief Business Officer in October 2017. Previously he was COO and co-founder of Agalimmune Limited, a clinical stage Biotech developing directly administered immunotherapies for oncology indications.
Read more.
Graham qualified as a solicitor in London in 2005, before moving to co-found technology company MET, which was subsequently sold to a group of private investors. He was an investment fund manager at Matrix Securities and then worked for 9 years as an operator and investor to develop a portfolio of life sciences companies held by Animatrix Capital LLP. Graham's focus has been on operating and developing early stage products and companies targeting the diagnosis and treatment of cancer and infectious diseases. One of these was Agalimmune, where Graham led the licensing, funding and development of a novel cancer immunotherapy and played a lead role in the company's successful sale to NASDAQ-listed BioLineRx in 2017. Graham holds a BA Hons degree in Law with French from Newcastle University.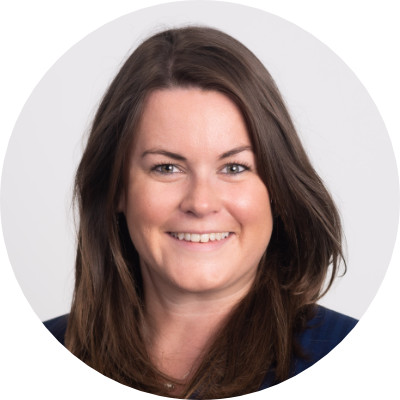 Gemma is an experienced financial executive who joined Barinthus Biotherapeutics as its Head of Financial Reporting in 2021, before her promotion to CFO in September 2022.
Read more.
Prior to joining Barinthus Biotherapeutics, Gemma spent 9 years at EY where she held positions of increasing responsibility, reaching the level of Senior Manager in 2019 and participating in their accelerated leadership programs.
While at EY, Gemma worked with clients across the US and UK capital markets and was responsible for servicing several emerging biopharmaceutical companies who achieved listings on Nasdaq, either through IPO or M&A transaction. She has a B.Sc. in Biological Sciences and is a Chartered Accountant with the Institute of Chartered Accountants in England & Wales.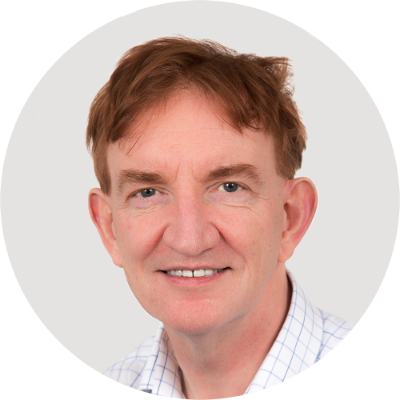 Co-Founder & Scientific Advisor
Professor Adrian Hill is the Director of the Jenner Institute at Oxford University and a Wellcome Trust Senior Investigator, Professor of Human Genetics and a NIHR Senior Investigator.
Read more.
He heads a leading malaria vaccine development programme and also regularly consults nationally on pandemic threats. His group led the first clinical vaccine trial against the Ebola virus outbreak strain in the major West African emergency in 2014. Professor Hill's immunogenetics programme focuses on genome-wide and exome-wide association studies of bacterial diseases, particularly tuberculosis and pneumococcal disease, in African and European populations.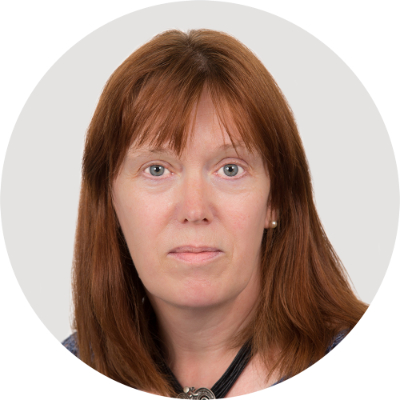 Professor Gilbert is Professor of Vaccinology at the University of Oxford and leads programmes on the development of vaccines against multiple emerging viral pathogens as well as research into vaccine manufacturing. She is the Oxford Project Lead for the Oxford/AstraZeneca Covid-19 vaccine project.
Read more.
She is an acknowledged expert in the preclinical and clinical development of viral vectored vaccines. Professor Gilbert's chief research interest is the development of vaccines that work by inducing strong and protective T cell responses, in addition to working on the development of the viral vector platform technology and its application in rapid vaccine development for emerging pathogens.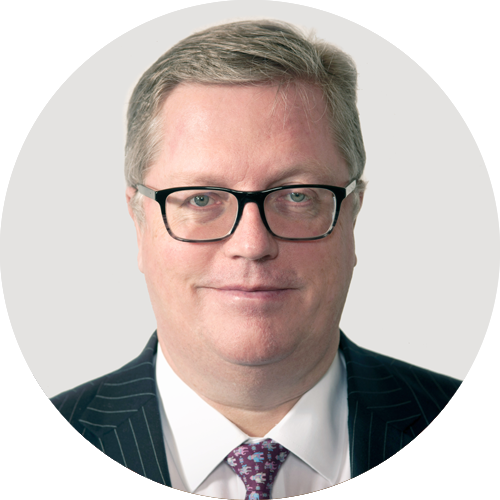 Robin Wright has extensive senior level experience as a CFO of public companies in both the pharmaceutical and biotechnology industries. He is a qualified accountant and most recently served as Chief Financial Officer of the biopharmaceutical company Pharming Group NV in the Netherlands.
Read more.
Robin joined Pharming from Sweden-based Karolinska Development AB (publ.) (KDEV: SS), where he was CFO and Head of Business Development. Mr. Wright was CFO and Head of Business Development at Orexo AB (publ.) (ORX: SS) in Sweden prior to this. Before going to Sweden, he worked in private equity and corporate finance advisory roles, including long periods at Citibank Salomon Smith Barney and Barclays de Zoete Wedd. Mr. Wright holds a BA degree in Chemistry from Oxford University and is a Fellow of the Institute of Chartered Accountants in England and Wales in the UK.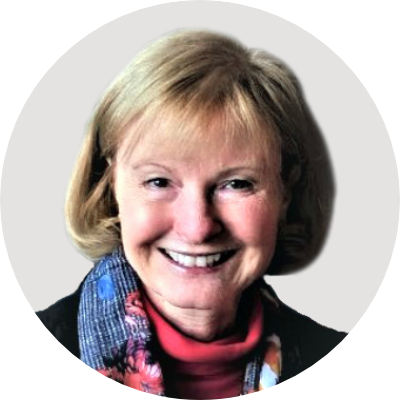 Karen Dawes has held senior executive and commercial positions at key biopharmaceutical companies and was responsible for the successful launch and marketing of a number of drugs.
Read more.
Karen is President and founder of Knowledgeable Decisions, LLC, a biopharma pharmaceutical consulting firm focusing on development and commercial/corporate strategy. She previously served as Business Group Head for Bayer Corporation's U.S. Pharmaceuticals Group, Senior Vice President, Global Strategic Marketing for Wyeth LLC, and Vice President, Chief Commercial Officer for Genetics Institute, Inc.. Karen began her pharmaceutical career at Pfizer, Inc. where she held numerous positions including Vice President, Marketing for the Pratt Division. She is Chairperson of the Board of Directors of Repligen Corporation and serves as a Board Director for Medicenna Therapeutics, PaxMedica Therapeutics, and Medicines 360. She received her M.B.A. from Harvard University and her B.A. and M.A. in English from Simmons College.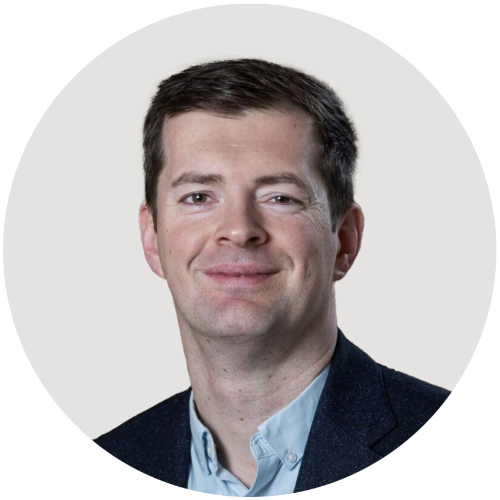 Alex is Head of Corporate Finance at Oxford Science Enterprises (OSE) and a former physician. OSE is the £1.2bn venture capital firm partnered with Oxford University to identify and develop the University's science and technology into category defining companies.
Read more.
Alex was a medical student and junior doctor in the Oxford training deanery before transitioning to investment banking. He has over 12 years' experience in the healthcare and other investment banking sectors, including equity and debt capital raisings, mergers and acquisitions as well as licensing transactions gained at UBS and Lazard. Alex holds a BA in Physiological Sciences and a BM BCh from Oxford University.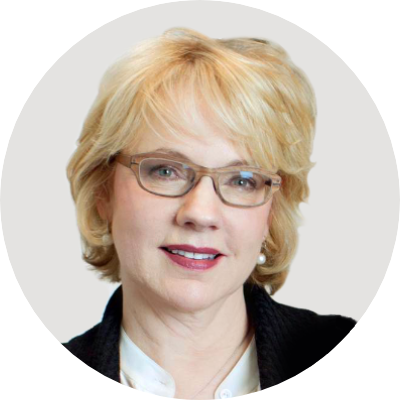 Dr. Phillips is the Senior Vice President, Clinical, Medical & Regulatory Affairs, North America Operations, for Novo Nordisk Inc., leading the drug development, clinical operations, medical, regulatory, health economics and outcomes research, and safety teams.
Read more.
Dr. Phillips has more than 25 years of healthcare experience, including serving as Vice President of Clinical Development at GlaxoSmithKline. In that role, she led global and regional clinical teams supporting cardiovascular, metabolic, and oncology medicines and provided clinical leadership and partnership in the management of one of the company's largest medicines. Her prior experience also includes tenures as Associate Professor and Chief of Infectious Diseases at Wellesley Central Hospital at the University of Toronto. Dr. Phillips currently serves on the Board of Directors for AMAG Pharmaceuticals, Inc. and Trevena, Corporation. Dr. Phillips is a Fellow of The Royal College of Physicians and Surgeons of Canada and received her M.D. from the University of Toronto and B.S. in Zoology from the University of Western Ontario.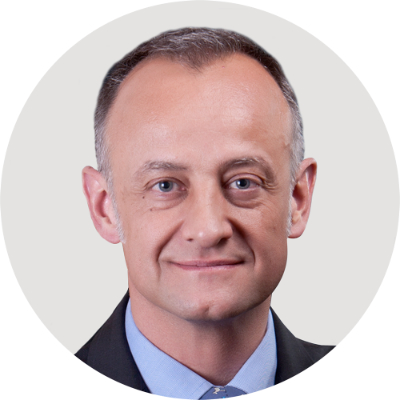 Pierre is CEO of MRGN Advisors, Regional Partner for Switzerland at Mérieux Equity Partners and Senior Vice President International Business at CanSino Biologics. He is Chairman of the Boards of Theradiag, Eurocine Vaccines, MYCB1 and Health Technologies Holding Srl, as well as Non-Executive Director to the Boards of Barinthus Biotherapeutics and UNIVERCELLS.
Read more.
Pierre has over 30 years of experience in the global life science industry, especially with specialty care, vaccines and immunotherapy, at the helm of international operations, in C-level positions at global level in multinational corporations and as CEO of start-up companies. He is a lecturer in several MBA programs and in life science conferences, and at the Mass Challenge incubator in Switzerland where he is also a mentor for start-up life sciences companies. He holds a Doctorate of Pharmacy, a Master in Business Law and an MBA. He is also an alumnus of INSEAD and IMD.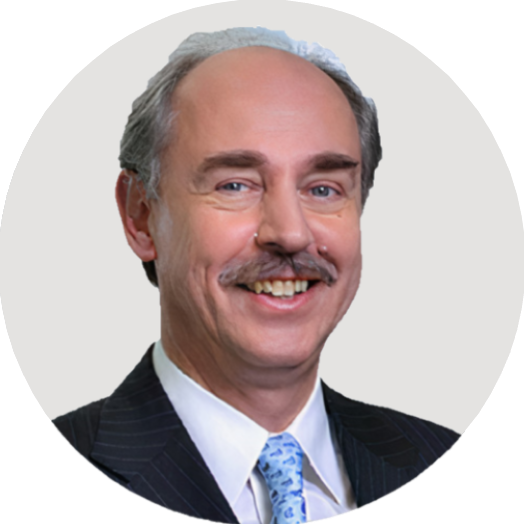 Joseph Scheeren has been a member of our board of directors since March 2021. Dr. Scheeren most recently served as President and Chief Executive Officer of Critical Path Institute (C-Path), a non-profit organization that validates tools to speed up drug development in the pre-competitive space.
Read more.
Prior to joining C-Path, Dr. Scheeren served in various senior roles at Bayer AG, a global pharmaceutical company, including serving as Senior Vice President, Head of Global Regulatory Affairs, bringing a significant number of novel products to the global market in various therapeutic areas. Dr. Scheeren held numerous executive positions, including at Aventis Pharmaceuticals, Roussel UCLAF, The Ares-Serono Group and Les Laboratoires Servier. He is the current Chairman of the Fellows of the Drug Information Association and serves on several non-profit boards of directors. Dr. Scheeren is a lecturer at Yale University and an adjunct Professor at Peking University. He is also a member of the Forum on Drug Discovery, Development and Translation of the National Academy of Sciences and a foreign member of the "Academie Nationale de Pharmacie" in France. Dr. Scheeren received a Pharm.D. from the University of Leiden.
Scientific Advisory Board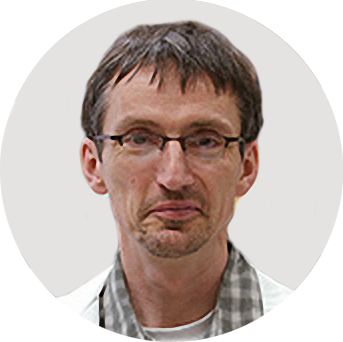 Dr. Dewhurst is Professor and Chair of Microbiology and Immunology at the University of Rochester (Rochester, NY, USA), and the Vice Dean for Research at the UR School of Medicine and Dentistry.
Read more.
He is a former member of the NIH Recombinant Advisory Committee (RAC), the past President of a start-up vaccine company (Codevax), and the current director of the UR's Upstate Stem Cell cGMP Facility – which supports the development of cGMP-compliant cell production methods and the manufacturing of cell-based products for clinical trial. He joined the UR in 1990 and has over 25 years' experience as a molecular virologist, working principally on HIV and the influenza virus.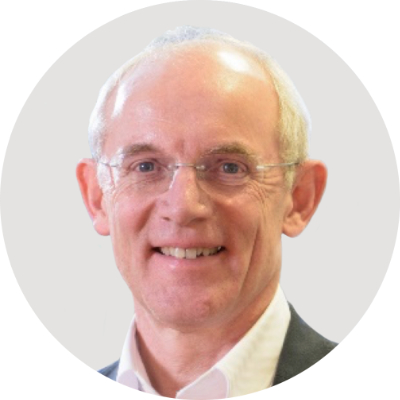 Benoit Van den Eynde (MD, PhD) is an expert in tumor immunology. He is currently Director of Ludwig Cancer Research in Brussels and co-director of the de Duve Institute in Brussels.
Read more.
He is Full Professor of Immunology at the Université catholique de Louvain in Brussels and trains scientists from all over the world in his laboratory. In 2016, he also became Professor in tumor immunology at the University of Oxford, where he started a new group at Ludwig Oxford. He serves as member of several national and international scientific committees and editorial boards, and is a full member of the Belgian Royal Academy of Medicine. His work has focused on the identification and characterization of tumor antigens recognized by CD8 T lymphocytes, a field that he has pioneered together with his mentor Thierry Boon. His study of the processing of such antigens led him to the discovery of peptide splicing by the proteasome and of novel proteasome subtypes. He also described how tumors resist immune rejection by catabolizing tryptophan, through the expression of indoleamine dioxygenase (IDO) or tryptophan dioxygenase (TDO), conducting the first proof-of-concept for the use of inhibitors of these enzymes for cancer therapy.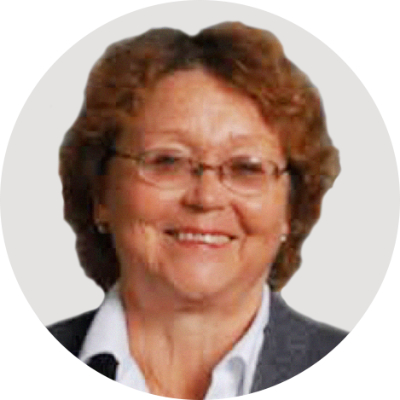 Dr. Fast, an immunologist and pediatrician worked in biotech on influenza vaccine and both at the US NIH and, currently at the nonprofit International AIDS Vaccine Initiative to help test preventive HIV vaccine candidates the US, Africa and Europe.
Read more.
During the Ebolavirus epidemic, she helped the World Health Organization organize the first trials of the successful vaccine. She is also Adjunct Clinical Associate Professor of Pediatric Infectious Diseases at Stanford University School of Medicine.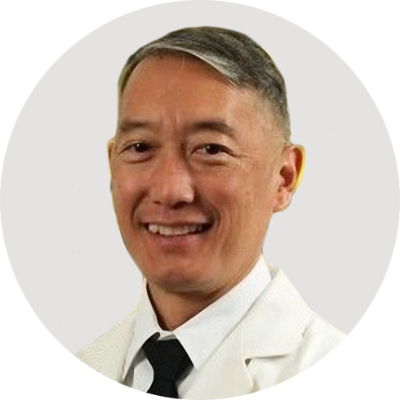 Dr. Jerome H. Kim is currently the Director General of the International Vaccine Institute, which works to discover, develop and deliver safe effective and affordable vaccines for Global Health.
Read more.
IVI's oral cholera vaccine, prequalified by Sanofi and EuBiologics, is used around the world to prevent that deadly diarrheal disease. IVI's typhoid conjugate vaccine is entering Phase II testing by two vaccine companies. Dr Kim is a graduate with high honors and highest honors in History and Biology, respectively, from the University of Hawaii, and received an MD degree from Yale University School of Medicine. Prior to IVI, Dr. Kim led the Army's advanced development program for HIV vaccines, the RV144 HIV vaccine trial and correlates analysis, and a molecular virology laboratory at Walter Reed Army Institute of Research.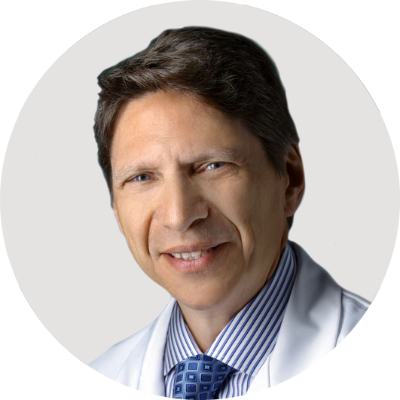 Dr. Pardoll is an Abeloff Professor of Oncology, Medicine, Pathology and Molecular Biology and Genetics at the Johns Hopkins University, School of Medicine.
Read more.
He is the Director of the Bloomberg Kimmel Institute for Cancer Immunotherapy and Director of the Cancer Immunology Program at the Sidney Kimmel Comprehensive Cancer Center at Johns Hopkins. Dr. Pardoll attended Johns Hopkins University, where he earned his M.D., Ph.D., in 1982 and completed his Medical Residency and Oncology Fellowship in 1985. He then worked for three years at the National Institutes of Health as a Medical Staff Fellow. Dr. Pardoll joined the departments of oncology and medicine in 1988. Over the past two decades, Dr. Pardoll has studied molecular aspects of dendritic cell biology and immune regulation, particularly related to mechanisms by which cancer cells evade elimination by the immune system. He is an inventor of a number of immunotherapies, including GVAX cancer vaccines and Listeria monocytogenes-based cancer vaccines. Dr. Pardoll's basic immunology discoveries include the identification of γδ-T cells, NKT cells and IKDC. He elucidated the role of Stat3 signaling in tumor immune evasion and in Th17 development, leading to the discovery that Stat3-driven Th17 responses promote carcinogenesis. Dr. Pardoll discovered one of the two ligands for the PD-1 inhibitory receptor and leads the Hopkins cancer immunology program that developed PD-1 pathway-targeted antibodies, demonstrating their clinical activity in multiple cancer types.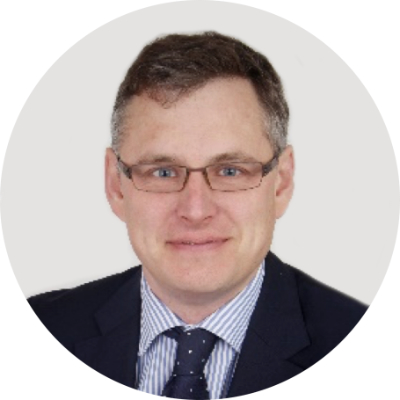 Dr Tuthill is a consultant oncologist at the Churchill Hospital which is part of Oxford University Hospitals NHS Foundation Trust.
Read more.
He treats cancers of the prostate, kidney, bladder, germ cell tumours and breast cancer. Dr Tuthill qualified from University College London (University of London) in 2002. He was awarded BSc Honours (Immunology and Cell Pathology, University College London) in 2001. He became a member of the Royal College of Physicians (UK) in 2005. He trained in Medical Oncology in London at the Hammersmith Hospital, Charing Cross Hospital, Chelsea and Westminster Hospital and the Royal Marsden Hospital. He graduated with a post graduate diploma in Oncology from the Institute of Cancer Research in 2009. He was awarded a MRC Clinical Research Fellowship (2009) and studied for PhD in tumour immunology (2014) at the MRC Clinical Sciences Centre and Imperial College (London). He was appointed Consultant Medical Oncologist at Oxford University Hospitals NHS Foundation Trust in 2015.